Callin all MUSCULAR, FIT, and FRIENDLY FREAKS!
Just how much of a badass freak are you? You get off making videos fucking around with a group of hot guys of all different races? Or maybe you've always wanted to but never had the chance? Well maybe now you'll get that chance!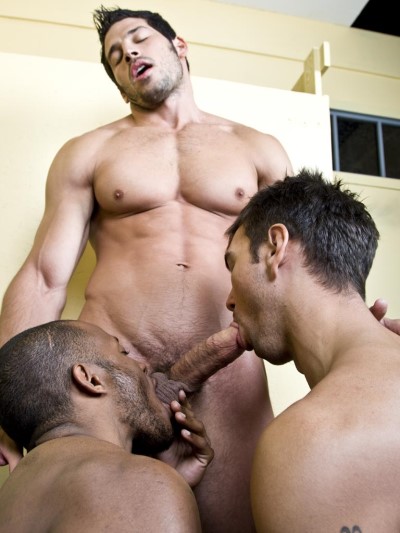 If you're anything like us you're gettin tired of seeing videos of groups of guys fuckin around that all look like they could be related to each other.
So let's mix it up!
When it comes to hot men, there's a whole lotta flavors out there and we like tasting all of em!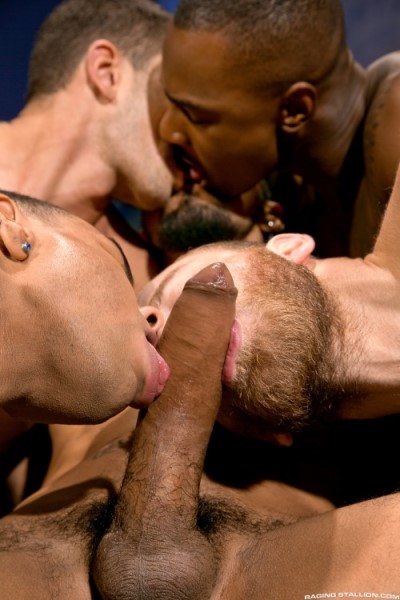 We're all about changing the way men look at sexing with other dudes from all walks of life and showing them the hotness of the multiflavored swirl, so come help us open up some minds and make some hot vids with us getting all up in some hot multiethnic group action!
This isn't just interracial gay group play - this is multiracial baby!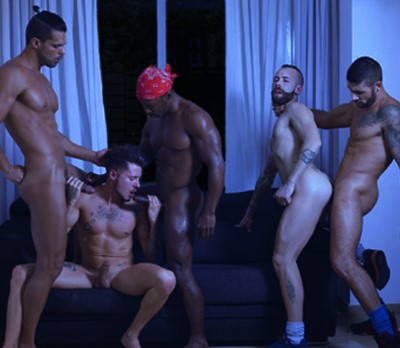 Just about every time we host a Men's Den or Throwdown Sex Party we also host an After Party right after that we call our 2.0 Digital Party where we relax the safe-sex rules (condoms are optional), bring out the cameras, and invite our members to join us in showing how hot it is when dudes of all backgrounds mix it up together.
It's sexy as fuck to be a part of, and even sexier to get to watch yourself be a part of it knowing others are getting to see your sexy self in action as well.
Cause as the Good Book says, don't hide your light under a bushel!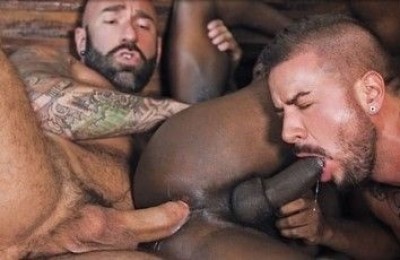 We'll be posting the vids on our Just For Fans page and upcoming Alpha Spectrum site where the majority of the profits will be going to The Trevor Project and other charities supporting the LGBT community, so while you're getting off on others getting off on watching you get off, you'll also be helping others - you could be a good fuck and a good Samaritan at the same time!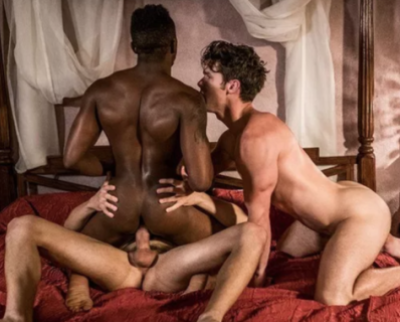 And as far as privacy and anonymity is concerned, we got you covered - literally. Like if you don't want your face or ink or other marking to show, it's cool, just tell us and we'll make sure to cover it up or edit it out of the final vid. You'll get to see it ahead of time and let us know if there is anything you want cut out and we'll do it. Cause we want everyone involved to feel nothing more than their raging hardons about the final cut.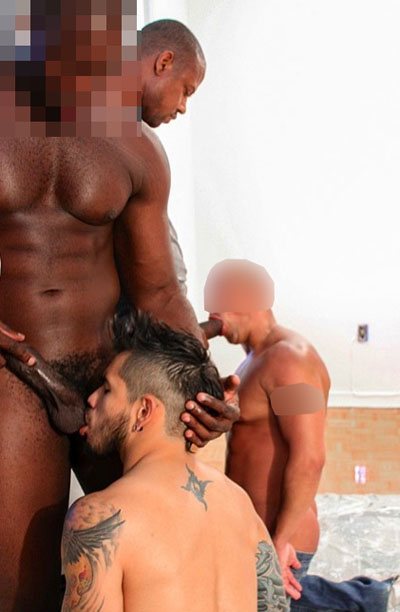 We do the parties 2 or 3 times a year in a hotel in Midtown Manhattan NYC (Men's Den) and Midtown / Buckhead Atlanta (Throwdown). Guys who attend the Men's Den or Throwdown parties are invited to stay for the After Party, while new arrivals can come between 9pm and 10pm. The door is only open for the first hour of the After Party so you gotta get there by then cause the party goes on lockdown after that while we're busy getting our freak on!
OUR NEXT 2.0 DIGITAL AFTER PARTY IS:
Men's Den 2.0 Digital After Party - NYC
Thursday, April 2nd, 2020
9pm to 1am
Door open until 10pm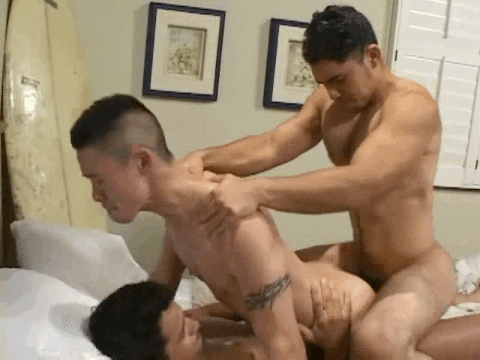 We supply free vodka drinks, beer, bottled waters, condoms (including XLs), premium lube (silicone Gun Oil - or we have packets of water based if you want those instead), and a group of hot and horned up guys.
THE PARTIES ARE FREE - you don't have to bring a thing but your sexy self, a cool, open and friendly vibe, and be ready to PLAY!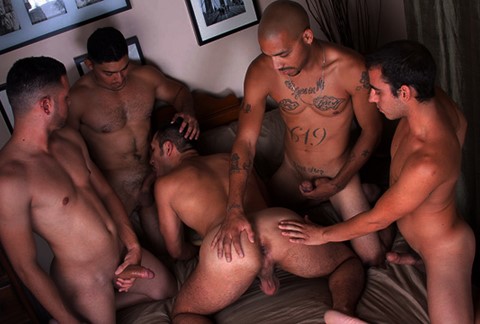 And for helping us spread the hotness of multiracial sexual interaction you also get for your time and talents…
A Lifetime VIP Membership to WickedGayParties.com (normally $99), a site that lists thousands of gay sex parties all over the country.
Free Membership and access to all content and features of our Alpha Spectrum site coming in January 2020 (a value of up to $120 a year).
Co-ownership of the final video, meaning you will be able to have your own copy and can post it and share it on your own social media, JustFor.Fans, OnlyFans or any other of your fans pages.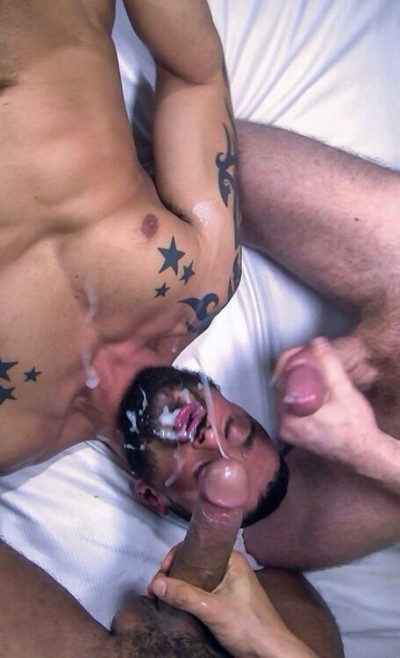 So you wanna be a part of the action? Of course you do. But we like to keep our group tight so we're limited to how many members we can accept at a time, so you'll need to go through a screening process and submit a verification pic to be considered. This is a party for approved Men's Den Members only (membership is free) so you gotta be approved as a member before you can RSVP and attend the party. Remember this is a group for in-shape muscular and fit men like the ones you see in the pictures on this site, so make sure you're on point when you apply or you'll be wasting your time.
TO APPLY AND START THE SCREENING PROCESS, CLICK HERE