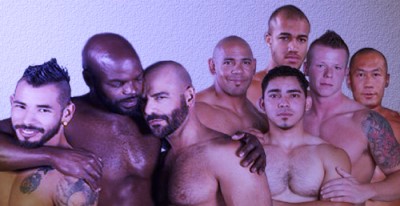 Hey you Horny Fucker you!
Welcome to the info page for Men's Den, the group for muscular, fit, and friendly dudes of all flavors into dudes of all flavors!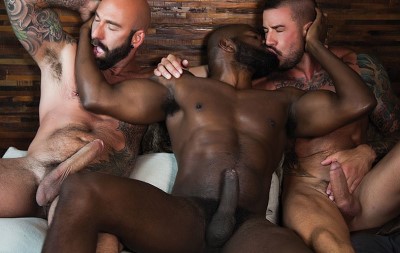 We're a multiracial couple who believes that variety is the spice of life! We find nothing hotter than a room full of dudes from all different ethnic backgrounds - we believe the more flavors we have goin on, the hotter the group! - so we're always looking for hot gay, bi, and curious men from all walks of life to mix it up with us at our sex parties that we host a few times a year in a hotel in Midtown Manhattan NYC. (Looking for our Throwdown parties in ATLANTA? Click Here!)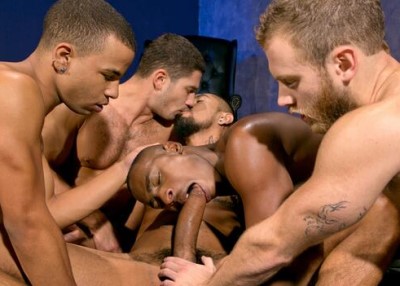 We like to have a real open and friendly vibe at our parties, so with our group its not only about how you look, but about what kind of feel you got goin on as well. We're a group of warm and friendly guys who actually sometimes get to know each other by name, so those are the kind of guys we're looking for in new members.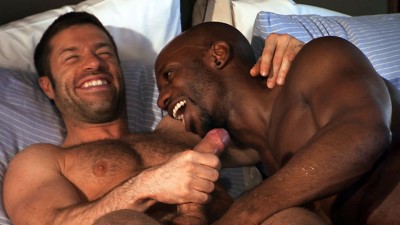 This isn't an anon scene or a runway. There is no room for attitude in a group like this - so if you're one of those "stand and pose" types that just stands in the corner for most of a party sizing everyone else up, then this group is not goin to be feelin you and we don't need you fuckin up our vibe, so please just keep it movin. Thank you.
For the rest of you good lookin sexy motherfuckers that are looking for a group where you can actually get your freak on STEP ON UP! These are parties for guys who are there to PLAY and PLAY HARD!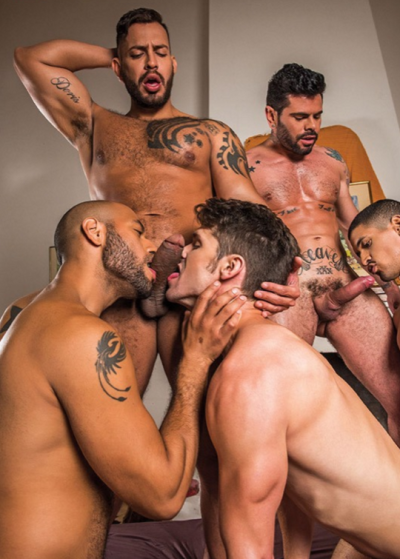 We host two kinds of parties for Men's Den:
One is the traditional one that usually happens early in the evening which is a safe-sex party (condoms required for fucking) and there is no pictures or video recording allowed.
Then we have our After Parties immediatly following the Men's Den parties that we call our Men's Den 2.0 Digital parties where the safe-sex rules are relaxed and guys can play how they want. The 2.0 Digital Parties are also for the real FREAKS in our group who like getting down and dirty in some hot video play. More info on those parties HERE!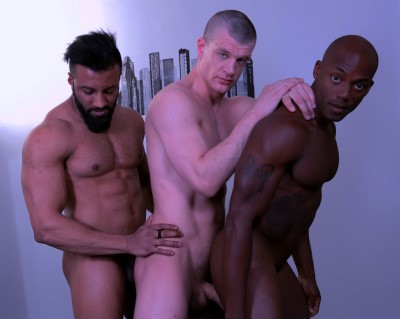 The traditional Men's Den parties are usually on a Thursday at 7pm with the door open only for the first hour of the party so that everyone can get there, feel each other, and get ramped up into the action together as a group. After the first hour the party goes on lockdown so members have to get there during the first hour or they won't get in!
Our next Men's De party is scheduled for Thursday, March 26th, 2020 from 7pm to 9pm with the door only open between 7pm and 8pm. At 8pm the party goes into lockdown until the 2.0 Digital After Party immediately following at 9pm. The door will then be open again for the After Party from 9pm to 10pm and the After Party goes until 1am or later.
We supply free vodka drinks, bottled waters, condoms (including XLs), premium lube (silicone Gun Oil - or we have packets of water based if you want those instead), and a group of hot and horned up guys.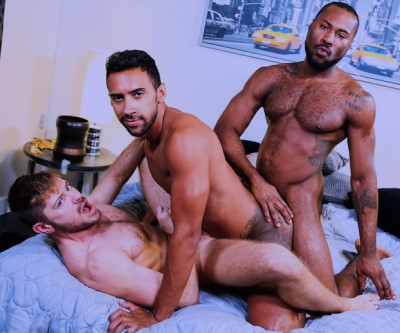 The Parties Are FREE! - no donation, no cover, no clothes-check charge. The parties are supported by our JustFor.Fans page and upcoming Alpha Spectrum site which the 2.0 parties help to provide content for, so if you would like to support us and the parties and keep them going you can help us out by contributing your time and talents at one of our 2.0 Digital parties or by subscribing to one of our sites. Half of the profits from the sites goes to charities like The Trevor Project that have health services and crisis prevention for the LGBT community.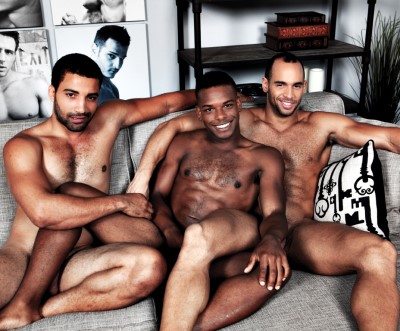 SO YOU WANT TO JOIN IN ON THE HOT MALE GROUP SEX ACTION? HERE'S WHAT YOU NEED TO DO....
We like to keep our group tight and our parties intimate, so we only have room for a limited number of new members each time.
And since we want the room to be filled with sexy, fun and friendly men, we carefully screen each new applicant to see if they might be the right fit for our group.
Remember that this is a group for in-shape muscular and fit men like the ones you see in the pictures on this site, so make sure you're on point when you apply or you'll be wasting your time.
To be considered, you're going to need to apply, submit a verification pic, and let us know some things about yourself.
TO APPLY AND START THE SCREENING PROCESS, CLICK HERE